I love the board game clue. Out of all the board games there are this one is my absolute favorite. Well, here during the Steam Winter sale I decided to cave and get the game to play with my friends. The game was released on May 17, 2018 by Marmalade Game Studios. So let's get started!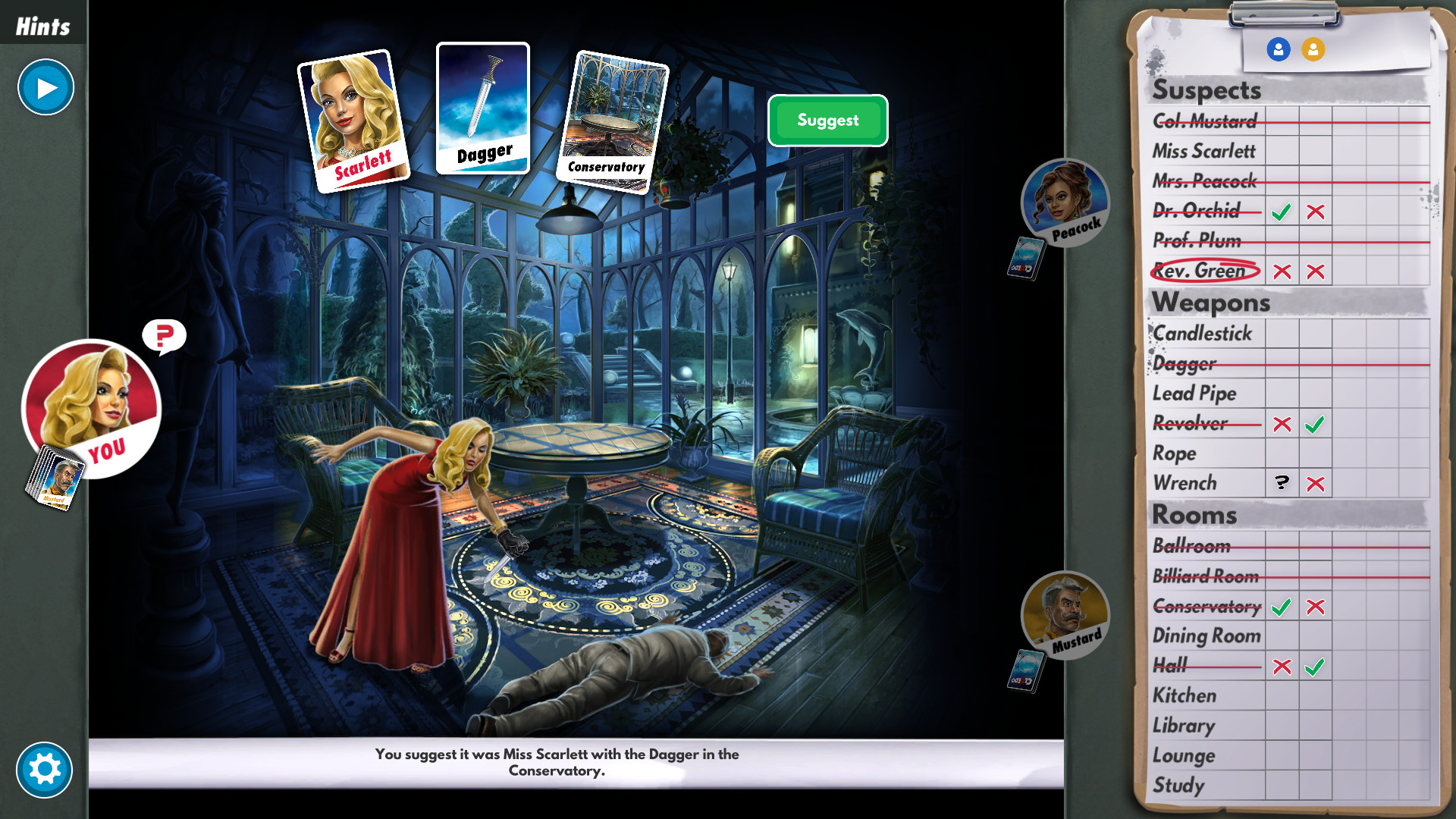 Clue/Cluedo: Accusation
CLUE/CLUEDO is the classic mystery game - a grand mansion … a dastardly murder … a gathering of suspicious characters.WHO, with WHAT weapon and WHERE? Play against friends in multiplayer! Get the official version of the beloved Hasbro family board game, and crack the case!
Before I get into the review I just want to say that I not only have a physical board game of clue but I also have an old computer game version of Clue which is what I will be comparing it too in terms of game play and such.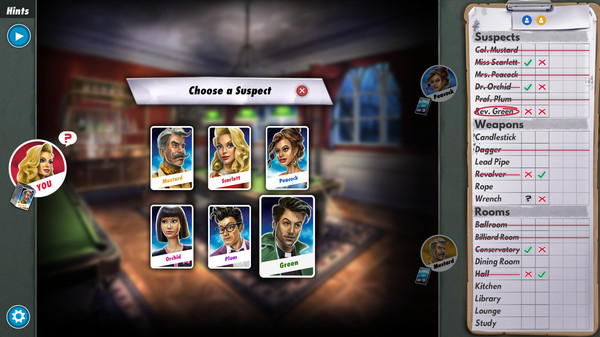 Clue/Cluedo: Picking a Suspect
Gameplay
This game is almost identical to the board game in every way! Such as the classic board game, depending on the amount of players you have joining you and AI players, you are all each giving a set of cards of where the crime did not happen, what instrument wasn't used, and/or who is not guilty of the crime.
Graphics
The graphics for the game are very nice. Love how the board game is 3D and just the overall ease of playing the game. However, I do find it difficult to keep track of who did what since the computer does most of it for me. I really wish that there was a note section that you as the player could type in so that you could have your own set of notes and not just what the computer enters. When I first played the game I was wondering why everything was being fill in with X's since I had not marked anything yet.
Overall, this game is super fun and I've enjoyed playing it so much with friends as its the only game we all want to play. Now if only it was available for Mac computers, maybe in the future it will be.
Thank you everyone for reading. If you what to play the game for yourself you can find the game over on Steam. So have you played Clue/Cluedo? If you have, I would love to know what you think as well in the comments down below.
Until next time,